Front matter complement
It suggests and completes the text with front matter properties only when the cursor is in the front matter.
Images¶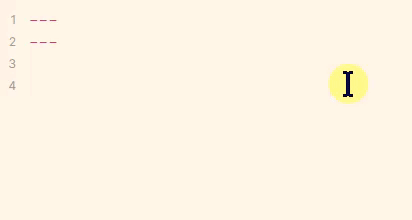 Requirements¶
It needs to enable a ⚙️ Enable Front matter complement option.
When does it update tokens?¶
After Switching an active pane or file
During starting Obsidian
After enabling this plugin
After some settings are updated
For details, you can see 🖼️ Status bar.
Notes¶
Related Options¶
Matching logic¶
If ⚙️ Match strategy is prefix

Prefix match (Ignore prefix-emoji)

Obs matches both Obsidian and 💎Obsidian

case-insensitive

If ⚙️ Match strategy is partial

Partial match
case-insensitive